HISTORY IS NOT STATIC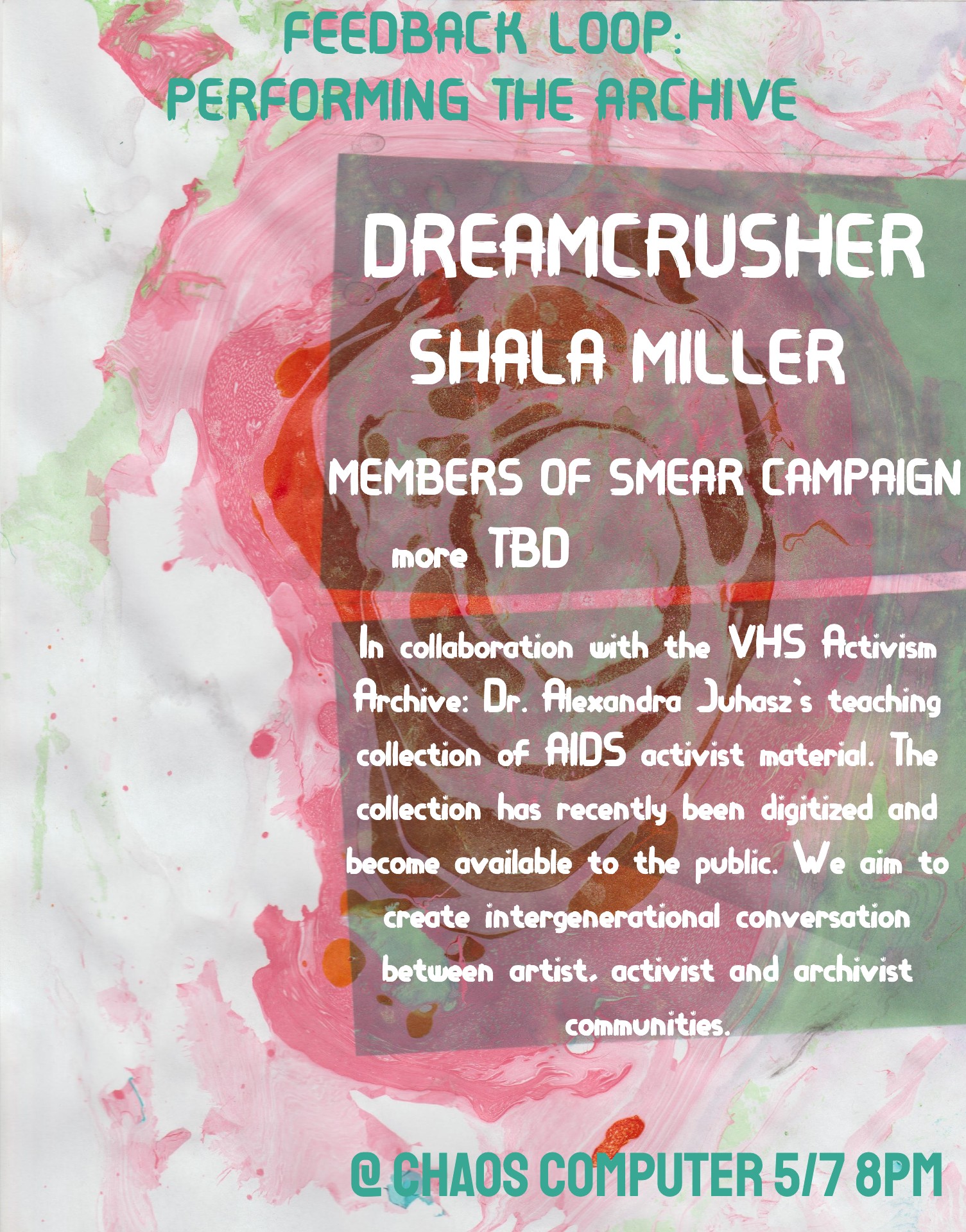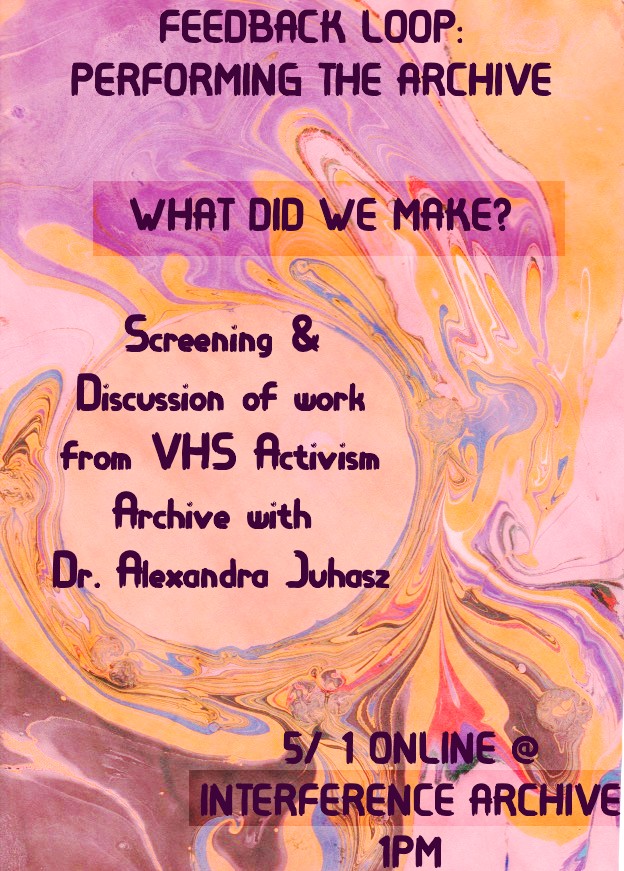 FEEDBACK LOOP brings artists, activists and archivists together. With the VHS ACTIVISM ARCHIVE, archival AIDS/HIV activist videos were screenied in conversation with new performance art works.
Public screenings and live shows ask questions regarding queer collective memory, object obsolescence and community art practice. In the age of mass digital media, what happens to our VHS tapes? What happens to queer collective memory? What did we make? What should we save?
WHAT DID WE MAKE? Screening and discussion of archival activist video with Dr. Alexandra Juhasz of the VHS Activism Archive. What can we learn from community art video practice? What is the role of aesthetics/critique in community based practice? What is a physical memory object in the digital age?
WHAT SHOULD WE SAVE? An evening of performance, poetry, movement and music Featuring Dreamcrusher, Shala Miller, JNK Enzo, Art Kopischke, Choreo Horror and more.
Edition 1 of FEEDBACK LOOP features photos by Laz Rodriguez, writing by Alicia Kroell and more.
Special edition of 50 printed by Jack Reese & Lucy Hollier
Feedback Loop was produced in collaboration with the VHS Activism Archive, Interference Archive, Chaos Computer and the PIMA MFA program at Brooklyn College.